Hacker, banyak di antara kita yang sudah sangat familiar dengan nama tersebut. Menurut Wikipedia, Peretas (atau dalam bahasa Inggris Hacker) adalah orang yang mempelajari, menganalisis, memodifikasi, serta menerobos masuk ke dalam komputer dan jaringan komputer, baik untuk keuntungan atau dimotivasi oleh tantangan. Di antara hacker tersebut ada yang paling berbahaya menurut JalanTikus, berikut inilah 10 hacker paling berbahaya di dunia (psst.. ada hacker Indonesia lho!).
Latar Belakang
Sejarah peretas muncul di awal tahun 1960-an. Pada masa itu anggota organisasi mahasiswa Tech Model Railroad Club di Laboratorium Kecerdasan ArtifisialMassachusetts Institute of Technology (MIT) merupakan salah satu perintis perkembangan teknologi komputer dan mereka berkutat dengan sejumlah komputermainframe. Awalnya, hacker pertama kalinya muncul dengan arti positif untuk menyebut seorang anggota yang memiliki keahlian dalam bidang komputer dan mampu membuat program komputer yang lebih baik daripada yang telah dirancang bersama.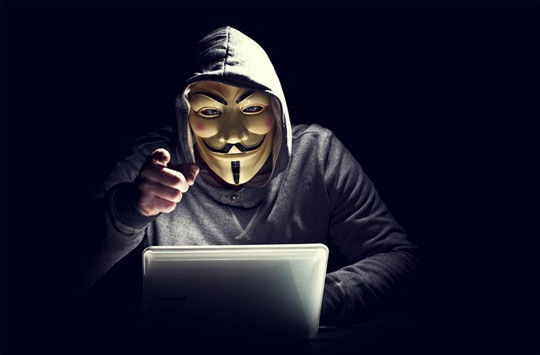 Pada 1983, konotasi hacker berubah menjadi negatif karena pada tahun tersebut FBI menangkap kelompok cyber crime bernamaThe 414s yang berbasis di AS, untuk pertama kalinya. Selanjutnya banyak orang yang mengaku hacker namun tidak bertanggung jawab sehingga para hacker asli menyebut mereka sebagai cracker. Hacker-hacker ini kemudian mengadakan pertemuanhacker tahunan terbesar di dunia yang dinamakan Def Con tiap pertengahan Juli di Las Vegas.
Jadi bisa disimpulkan:
Hacker (White Hat Hackers): peretas yang sebenarnya, memiliki keahlian dalam bidang komputer dan mampu membuat program komputer yang lebih baik daripada yang telah dirancang bersama.
Cracker (Black Hat Hackers): peretas yang mengakibatkan kerugian pihak tertentu seperti mengubah tampilan suatu situs web (defacing), menyisipkan kode-kode virus, dan menggunakan celah-celah keamanan yang belum diperbaiki oleh pembuat perangkat lunak (bug) untuk menyusup serta merusak suatu sistem.
1. Astra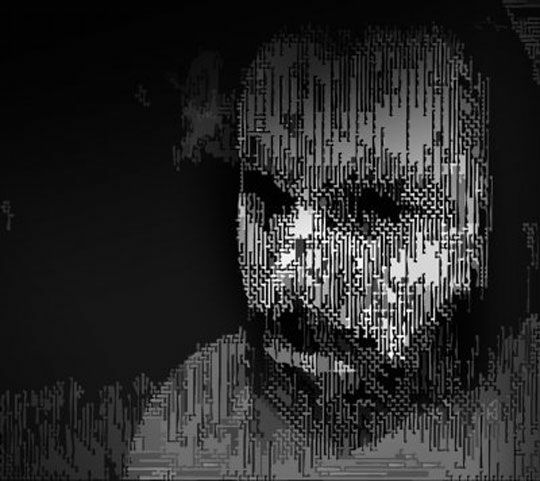 (Ilustrasi Astra)
Belum ada yang mengetahui nama aslihacker berbahaya ini, namun polisi di Yunani mengungkapkan bahwa Astra adalah seorang ahli matematika berusia 58 tahun yang merupakan penduduk Athena. Astra mulai melakukan cyber crime sejak tahun 2002 dan terparah di tahun 2005 karena Ia menyusup ke sistem perusahaan militer Perancis bernama Dassault. Ia mencuri informasi tentang beberapa senjata, pesawat terbang, dan teknologi lainnya lalu menjual ke pihak lain.
2. Albert Gonzales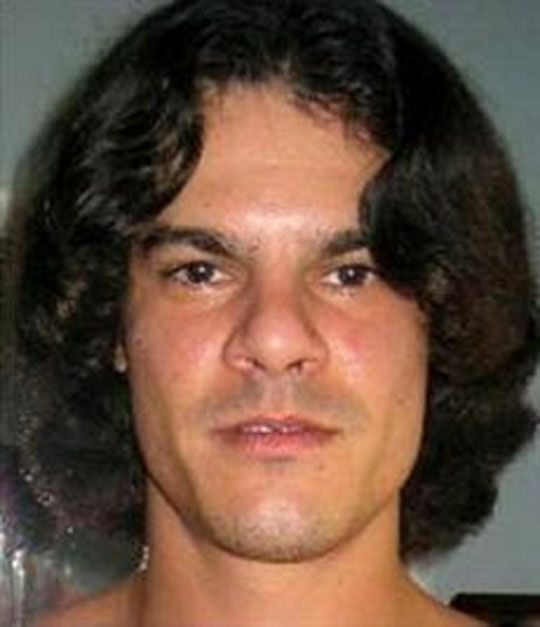 Sepertinya hacker berbahaya yang satu ini mendapatkan banyak kekayaan dari kemampuannya. Albert bertanggung jawab atas pencurian kartu kredit dan nomor ATM terbesar di tahun 2005 hingga 2007. Jika ditotalkan, Albert berhasil menyebabkan kerugian sekitar 2.5 triliun rupiah dengan mencuri lebih dari 170 juta rincian kartu kredit.
3. Owen Walker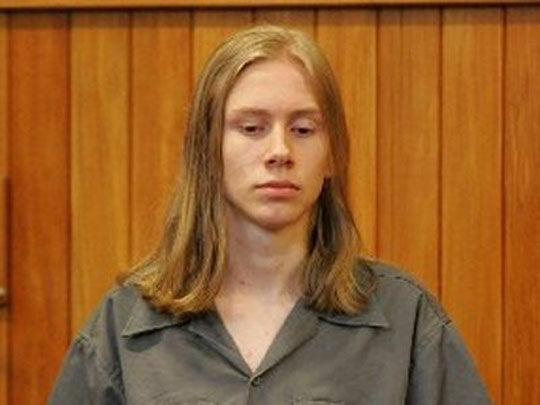 Lebih dikenal dengan sebutan AKILL, adalahhacker berbahaya yang terampil melancarkan serangan terhadap sejumlah situs web dan sistem komputer selama beberapa tahun ini. AKILL bertanggung jawab atas penciptaan virus Akbot yang memungkinkan untuk mengambil kendali dari jutaan komputer di seluruh dunia dan mulai menggunakannya untuk menyerang terhadap sasaran tertentu. Prediksi kerugian oleh AKILL sebesar 346 miliar rupiah.
4. Adrian Lamo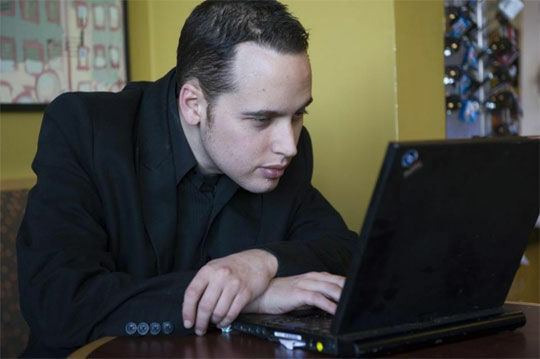 Hacker berbahaya satu ini juga merupakan seorang jurnalis. Ia bisa menjadi hackermaupun cracker. Adrian mulai dikenal setelah berhasil menjebol sistem komputer The New York Times, Yahoo!, bahkan Microsoft pada tahun 2002. Adrian pun dapat mengidentifikasi kekurangan dan keamanan jaringan komputer dari perusahaan-perusahaan ternama.
5. Jonathan Joseph James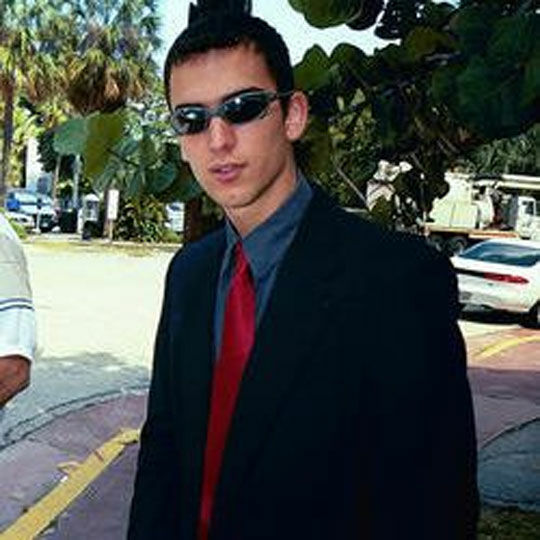 Hacker berbahaya satu ini sudah meninggal pada tahun 2008 lalu. Berita yang beredar tentang penyebab kematiannya sih karena bunuh diri. Meskipun begitu, pada saat hidupnya, Jonathan telah berhasil mencurisoftware NASA dan membuat NASA harus mematikan servernya selama tiga minggu dengan kerugian mencapai 600 juta rupiah.
6. Michael Calce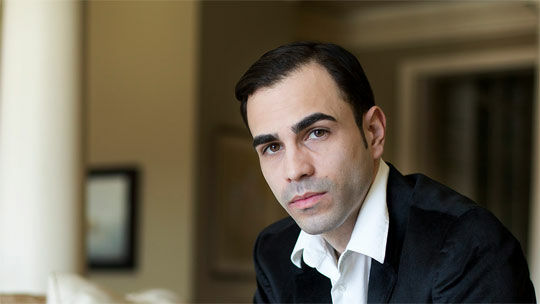 Hacker berbahaya satu ini lebih dikenal dengan nama MafiaBoy. Pada tahun 2000 lalu, Ia cuma seorang siswa SMA di Kanada namun berhasil meretas beberapa situs besar yang paling banyak dikunjungi sepertiYahoo!, FIFA, Amazon, Dell, eBay, dan CNN, hanya dalam beberapa jam saja. Kerugian sistem yang dibuat Michael senilai dengan 93 miliar rupiah.
7. Kevin David Mitnick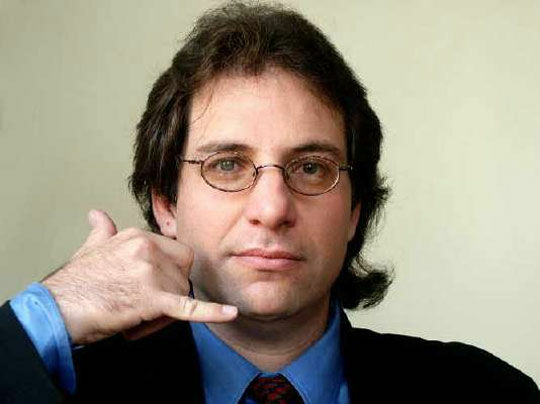 Kevin David Mitnick adalah salah satu hackerberbahaya paling terkenal sepanjang masa. Ia adalah orang yang bertanggung jawab untuk meretas ke berbagai sistem komputer dan server beberapa tahun yang lalu. Dia juga berhasil meretas dan mencuri password komputer, mengubah jaringan komputer, masuk ke jaringan komputer dan membaca e-mail pribadi. Kevin disebut-sebut sebagai"The Most Wanted Computer Criminal in United States History" dan kemudian kisah hidup Kevin Mitnick diadaptasi dalam film Takedown dan Freedom Downtime. Saat ini dia bekerja di industri keamanan, membantu website dan perusahaan dalam upaya memblokir peretasan.
8. Yunus Attsaouly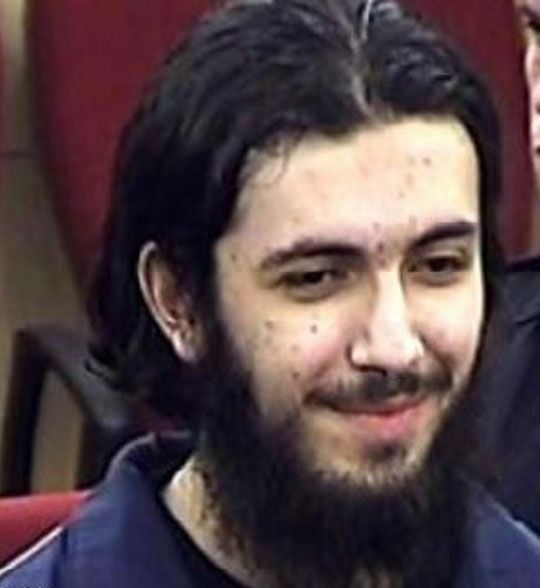 Hacker berbahaya ini lebih dikenal denganIrhaby 007. Irhaby berarti teroris dan 007 adalah kode terkenal dari film James Bond. Irhaby 007 adalah salah satu hacker paling berbahaya yang malang melintang di jagatCyber Jihad. Irhaby 007 juga dikenal sebagai simpatisan Al Qaeda yang juga seorang ahli komputer dan dunia cyber. Ia mulai dicari pihak Amerika beserta sekutunya saat membuat situs youbomit dan menjadi admin Forum Al Anshar Al Islami yang sangat bergengsi karena melibatkan sekitar 4500 member yang kebanyakan adalah Mujahidin.
9. Garry McKinnon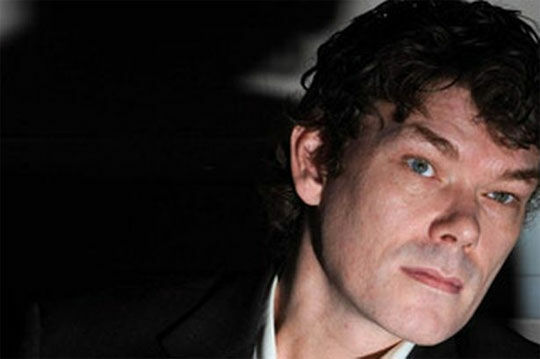 Garry McKinnon merupakan salah satuhacker berbahaya yang terkenal di dunia. Ia adalah seorang adiministrator sistem komputer yang pernah meretas sistem komputer militer Amerika Serikat. Garry mencoba mencari informasi energi bebas dan UFO, menghapus file OS penting , serta menyebabkan kerusakan sistem kontrol rudal yang ditaksir bernilai ribuan dolar AS.
10. Jim Geovedi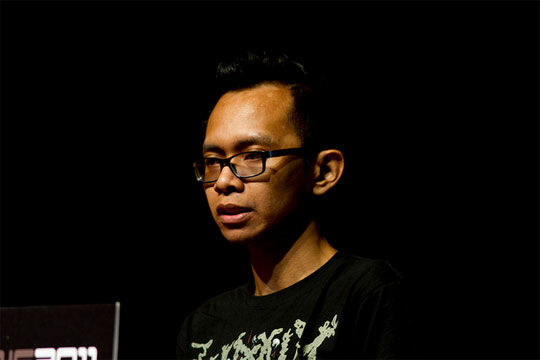 Hacker berbahaya satu ini ternyata berkebangsaan dan bertanah air Indonesia. Jim Geovedi bukan hacker Indonesia ecek-ecek yang meretas toko online atau situs negara biasa, hacker Indonesia yang satu ini mampu meretas satelit! Peretasan satelit ini dilakukan bukan atas dasar iseng namun karena Ia pernah menjadi pembicara atas isu keamanan satelit (BBC News – 2006). Jim mencoba mempelajari sistem dan proses kerja satelit hingga akhirnya Ia dapat melumpuhkan satelit tersebut. Bukan hanya meretas, Jim bahkan mengubah arah serta menggeser satelit yang Ia retas. BRAVO!!Kalau yang disewa pemerintah untuk membuat website revolusi mental itu orang setara Jim Geovedi, pasti website-nya nggak kayak sekarang ya.
Sebenarnya banyak sekali warga Indonesia yang memiliki kemampuan IT di atas rata-rata namun tidak memunculkan diri ke permukaan untuk menjadi famous. Jadi, mengapa website revolusi mental dibuat sebobrok itu ya? Selain hacker berbahaya dan hackerIndonesia di atas, berikut JalanTikus sediakan tips dasar agar komputer kamu tidak mudah diretas.